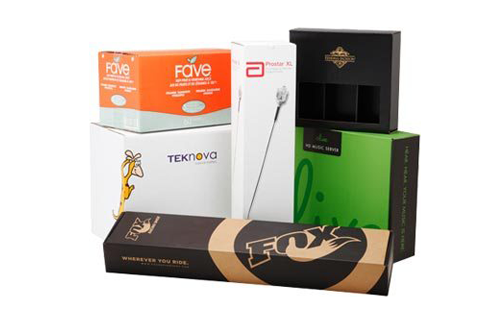 Make Your Products Stand Out From the Crowd WithCustom Printed Cosmetic Boxes
When it comes to ordering custom packaging, nothing is more impressive than a beautiful box. Ordering custom cosmetic boxes can make your products look even more beautiful. You can choose between two popular styles - sleeve and tuck end. Tuck end boxes are easy to open from both sides, and sleeve boxes make unboxing easy. There are also many different die-cut styles available.
Cosmetic packaging printing
If you're starting a new business or you want to increase your sales, order custom printed cosmetic boxes to promote your new products. These boxes are a perfect way to get your products noticed. Choose from an array of attractive colors and styles. Choose a sleeve style or a tuck end to make unboxing a breeze. There are even reusable, recyclable boxes available. And for a luxurious touch, select a die-cut style or a rigid stock.
Order cosmetic packaging printing
Whether you are launching a new skincare or cosmetics line, you will want your products packaged in sturdy packaging. Order custom printed cosmetic boxes to make your product stand out from the competition. Custom cosmetic boxes come in many shapes, sizes, and patterns. Custom printed boxes can feature your company's logo, and are a great way to present your products to customers. These boxes are also sturdy and durable, so your products will arrive in tip-top shape and remain intact.
Custom Printed Cosmetic Boxes
If you're looking for a way to market your cosmetics, consider printing them on custom-printed cosmetic boxes. Custom-printed boxes can increase brand recognition and improve business identity and image. Whether you're looking for a simple box or an elaborate packaging system, custom cosmetic boxes can help you get ahead of the competition. To make your products stand out among the crowd, look for boxes with attractive designs and attractive celebrity images.
Choose from a wide range of stock options, including corrugated cardboard and gloss paper. For more luxury, choose glossy ink or matte paper. Different cosmetics require different styles of packaging. Some products like lipsticks and lip glosses are packaged in tuck end boxes, while eyeliners and mascaras are packaged in square, octagonal, or octagonal shapes. If you're selling organic skincare, try rustic Kraft cardstock.
Customer Service Information
If you are looking for the printing of custom boxes for your business or personal use and want some unique shapes and custom made boxes then, the boxes printed by us are made right for you.
92% Of Our Customers Generate Their Instant Custom Printing
Quotation By Free Quotation Engine!