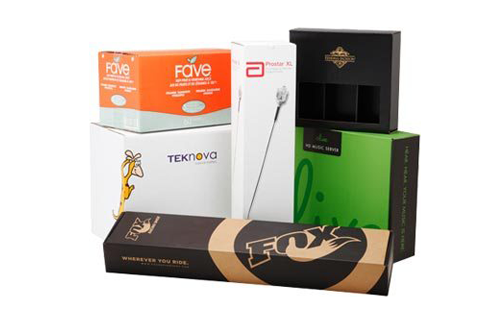 Custom Cosmetic Display Boxes
When it comes to luxury cosmetic packaging, you should consider the use of Custom Cosmetic Display Boxes. There are several advantages to using such a product packaging option. One of the most prominent advantages is the ease of customization. Modern printing and coloring techniques can be used to create cosmetic boxes with your brand logo. This helps your customers easily recognize your products and services. Apart from that, these boxes are very durable and are a must-have for any beauty salon.
Luxury cosmetic packaging boxes are a critical element of a brand's image. They're the first impression for your products and could be the difference between success and failure. Because the market is so competitive, the right packaging can make all the difference in sales and brand loyalty. To find the right cosmetic packaging solution, you'll need to do your research. Here are some tips for finding the right cosmetic packaging solutions for your brand. Let's begin!
A good box for your cosmetics should be two-piece fold and seal. This method requires more time but keeps the product intact during shipping. You can even add a label or make the boxes customized to fit your brand's design. Gold packaging is a great option for luxury cosmetics, because it has an elegant, yet understated look. You'll also be able to personalize them with a label, making them even more appealing.
Custom Cosmetic Display Boxes
If you're looking for a custom cosmetic display box, consider some of the latest printing and coloring techniques available. These are excellent choices for cosmetic packaging boxes because they're durable and can display your products in the best possible way. Not only are these boxes attractive, but they can also be customized with your logo or other designs. Read on to discover the many benefits of custom boxes for cosmetics. After all, there's no need to settle for the typical standard box, right?
Cosmetic display boxes come in all shapes and sizes, so you can get the perfect fit for your products. Because they can be printed in any color or shape, they can represent the variety of products that you have on display. Printed boxes can feature glittery graphics, or colorful graphics to promote brand awareness and special offers. You can also customize the cosmetic display boxes for the specific products you sell. Custom cosmetic display boxes can be the best solution for your retail counter!
Customer Service Information
If you are looking for the printing of custom boxes for your business or personal use and want some unique shapes and custom made boxes then, the boxes printed by us are made right for you.
92% Of Our Customers Generate Their Instant Custom Printing
Quotation By Free Quotation Engine!